Overland Inn is a French electronic trip-hop duo, born in 2006.
Etienne (Guitar / Machines) and Chloë (Voice / Keyboards / Machines) have recorded their first album Long Way Home in Portugal in 2010. They went to the UK to record their new tracks and compile them into a second album called Technicolor (2013), before they settled in the Czech Republic and released Between a Dog and a Wolf (2016).
22 Jun 2020
PROXIMA
A new song called Proxima, live from home.
28 Apr 2020
MEDUSE
This is a new song/video. A sneak peek into our next album which we hope to release this year. 
28 Mar 2020 
PHENAKISTOSCOPE 
Working on a phenakistoscope animation for a new song. 
20 Dec 2019 
LIVE @ CENTRALA 
We are playing with the great Envlps tonight! 
10 May 2019 
KORG VOLCA 
Come and meet our new mini-synths tomorrow @ Klubovna with the Envlps and Palindromes.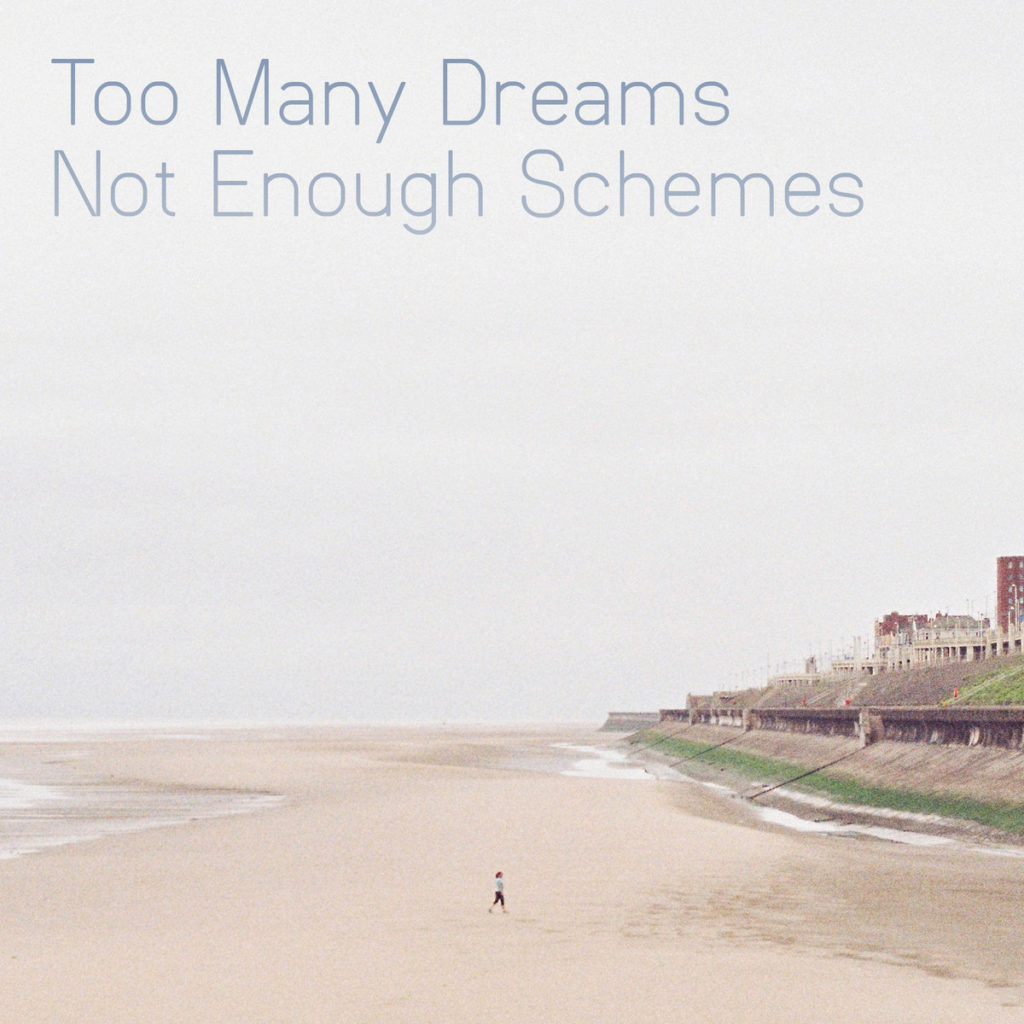 30 Jan 2019
SAINT-HILAIRE 
This new song is a collaboration between Sabrehart and Chloé. 
3 Oct 2017
ALPHA REVIEW
« Don't you love the moment in a film when the main character finally realizes that it's her/his time to become strong and accept the mission? This moment isn't exclusive to action films or sci-fi, but can be found in any film where we have a character who is brave and who we want to believe in. And this moment I reference, I truly think some of the amazement is because there is a fear that inherently comes with courage, a fear that doesn't hold back. 
So what does this have to do with Overland Inn, the Prague-based French duo, and their new song, Alpha? Well just take a listen and you will see! This new track is powerful and can take light and fragile sonic moments and mash them with triumph. It's the kind of song that makes me want to go out there and be courageous despite some fear I may have. I challenge you to take Alpha with you into the day and f*cking own it. Take a listen now and get ready for the mission. » – SYNTHPOP SOUND
3 Oct 2017
FROM THE ROOFTOP
7 May 2017 
JUNO 
The Overland Inn family has been joined by the 2 days-old Juno! This new song is for her.
4 May 2017 
LOOKING FOR A SOLUTION ON IMD 
You can now listen to our song Looking for a Solution on Indie Music Dimension's playlist. 
17 Apr 2017
BETWEEN A DOG AND A WOLF REVIEW ON FRIDGEFEED 
French electronic duo Overland Inn craft music permeated with nostalgia yet warped into something entirely new. Their melodic movement and instrumentation is reminiscent of AIR's Virgin Suicides soundtrack with shades of Portishead. It's dark and at times unnerving yet hauntingly beautiful. 

The song 'Lovers' showcases their musical variety, their tunes taking unexpected turns with some post/prog rock influences. It begins with lo-fi beats that conjure an eerily calm atmosphere until an unexpected bass harmony comes forth, bringing with it a dark and foreboding atmosphere. An 80s style strummed guitar section also enters, coupled with haunting harmonies from their velvety vocals and creating a uniquely "Overland Inn" sound. 
'Alpha' throws you into the midst of the 80s with its vibrant synth tones you're likely to hear in 'Blade Runner.' It shifts between a busy, synth orchestral realm into a drawn back, airy vocal tranquility. 
 
Overland Inn's thoughts on Lovers: « It was written in a time where we were listening a lot to Blonderedhead. I liked the poetry of their songs, both romantic and melancholic/dramatic at the same time. 'Lovers' is about a couple who tries to believe in 'true love' as it is depicted in fairy tales, even though everybody repeats all the time that such a thing does not exist. But despite the fact that they try to believe in it, they always have to repel the 'ghosts', memories or broken love stories they went through. » – FRIDGEFEED 
1 Jan 2017
BETWEEN A DOG AND A WOLF REVIEW ON MUSICSERVER
Nejsilnějším momentem je pak hned druhá píseň nahrávky « Child's Game », která je takovou láskou na první poslech. K ostatních skladbám si posluchač bude hledat cestu déle. To ale neznamená, že ji nenajde – zapamatovatelných okamžiků lze na desce najít vícero […] – READ MORE ON MUSICSERVER.CZ 
15 Aug 2016
BESEDA U BIGBITU 
Another great concert, thanks to Startér…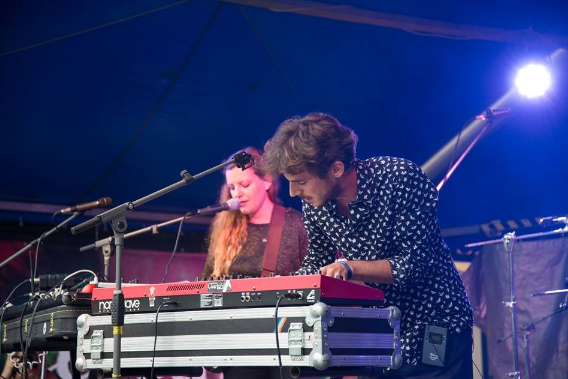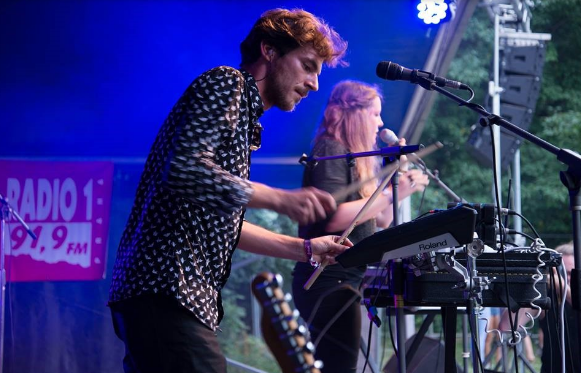 28 Jun 2016
LIVE SESSION ON RADIO WAVE 
Back to Radio Waveto play Crépuscule, September Rains, and The Horde. These three songs will be featured on our next album, which we hope to realease it in September 2016. 
2 Jun 2016
STARTER – FINALS 
Thanks to Radio Wave, and to your votes, we are in the finals of the Contest Startér!! We can hardly believe it still… Thank you SO much everyone!! We are with Pandoo and Role. The results will be announced on the 13th June.